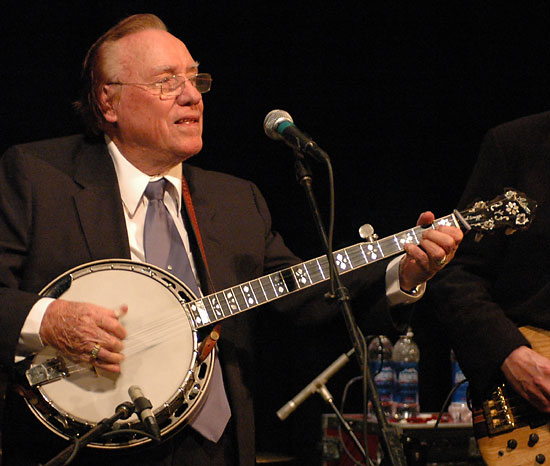 The Kickin Grass Band is saddened by the passing of Earl Scruggs and thankful for his life and work. He was an inspiration to every member of our band and family. His pioneering musical art form lead to a progressive style of banjo playing that has encouraged countless others to play American Roots music. Because of this we need not worry about the future of this musical genre. Here's to keeping bluegrass moving forward while celebrating the history and the traditioins of the music for we believe this is what Earl would want! We will miss you.
The Kickin Grass band will be playing a show tonight, Friday 3/30/12, at The Soapbox in Wilmington, NC with our great friends The Morning After. Tickets are only $7 and the show starts at 10pm with The Kickin Grass band taking the stage. Come on out! http://www.soapboxlaundrolounge.com
Only 27 Days left till Merlefest! The Kickin Grass Band will be playing all four days at the festival and we can not wait! We hope to see you all there, it will be an event not to miss! Visit http://www.merlefest.org  for tickets and information.
Look out for an email from the band in the next few days announcing the launch of our iPhone App that will be free to fans!
Keep on picking and we will see ya soon!
The Kickin Grass Band
http://www.kickingrass.com